Lezingen - Lectures 2001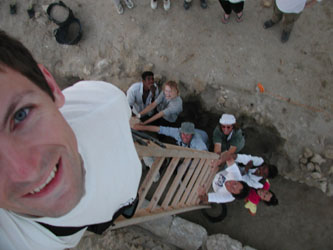 Nederlandse inleiding (English introduction)
In de herfst van 2001 werden door één van de co-directeuren van het Berenike Project werkgroepen gehouden aan zowel de Universiteit Leiden als de Universiteit van Californië in Los Angeles. Hierbij werd elk van de studenten uitgenodigd om een voordracht te houden over een specifiek, nauw aan Berenike gerelateerd onderwerp. Deze werden steeds gevolgd door een discussie tussen alle deelnemers aan de werkgroep. Samenvattingen van deze lezingen en discussies, gemaakt door de studenten zelf, zijn in te zien door te klikken op een onderwerp naar keuze in de onderstaande tabel.
English introduction (Nederlandse inleiding)
During the fall quarter of 2001 one of the co-directors of the Berenike Project organized graduate seminars at both the University of California in Los Angeles as well as Leiden University. For these, each of the students was invited to give a presentation on a specific subject closely related to Berenike. All of them were followed by a discussion between the participants of the seminar. Summaries of these lectures and discussions, made by the students themselves, can be read by clicking on a subject of choice in the following table.
---
---
HOME