Z-Basin
Z-Basin (named by Gertrude Caton Thompson and Elinor Gardner) was partly enclosed by a peninsula extending in the Epi-paleolithic and Neolithic period lake. Along the edge of the lake shores large scatters of lithics and faunal remains are found, as well as a large number of, now deflated, hearths. At present the basin is divided into sections by large north-south running dunes, the date of which is yet to be determined. However, the dunes seem to consistently overlie the Neolithic remains.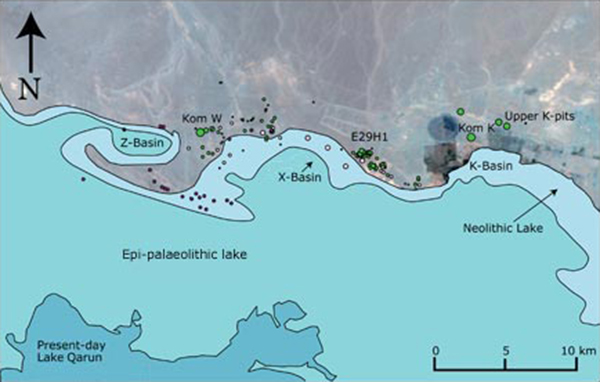 Ancient lake shores and archaeological sites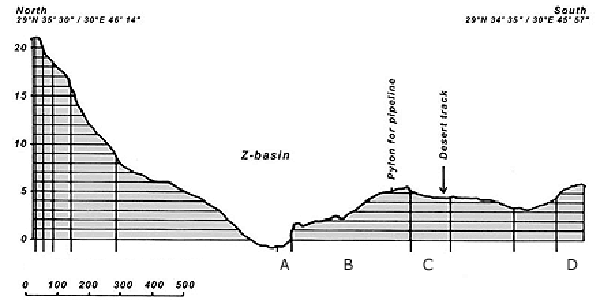 North-South section through the Z-basin (looking East). See A - D below for corresponding surface photographs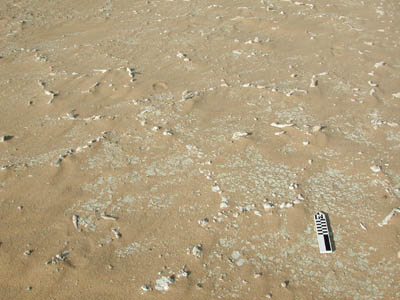 A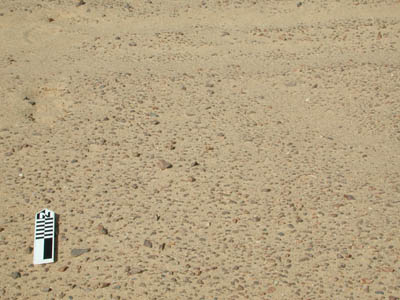 B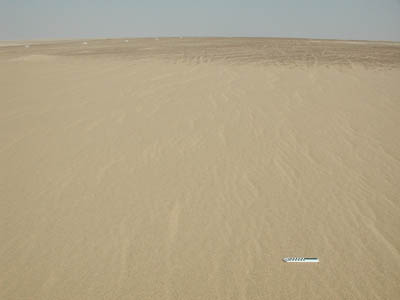 C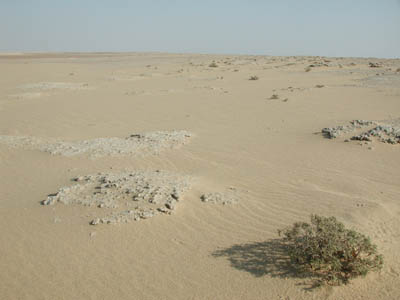 D
For more information, please see the 2003 project report.