Losing Ground
The important archaeology in the Fayum is rapidly and literally losing ground, mostly due to development of modern agriculture and modern quarrying. Most of the work of the URU Fayum Project is rescue archaeology. The project works under constant time pressure, before the plows and backhoes destroy the archaeological record forever. Even worse: the unique landscape of the Fayum is under serious threat of the development of large scale desert tourism and the proposal to build tourist villages along the north shore of the lake "because it is unspoiled."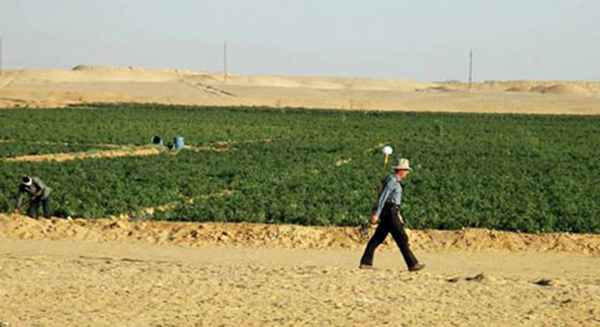 Ancient desert pavement lost to agriculture
Landscape and Site Management
Because of the increased threat to the unique nature, geology and archaeology of the North Shore, the Fayum Project works together with several organizations to create a landscape and site management program for the Fayum, which includes sustainable tourism and agricultural development. One of the means to provide information on the cultural value of the landscape is through an exhibit which will be developed for the Beyt Sobek Visitor's Center in Karanis.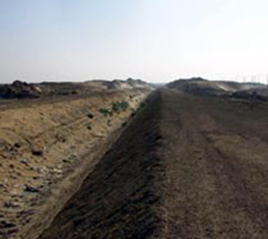 Large scale expansion of agricultural infrastructure destroys the landscape and the vulnerable prehistoric surface remains.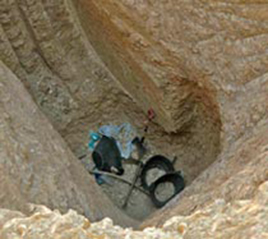 18 m. deep hole left by looters looking for precious "antiquities."